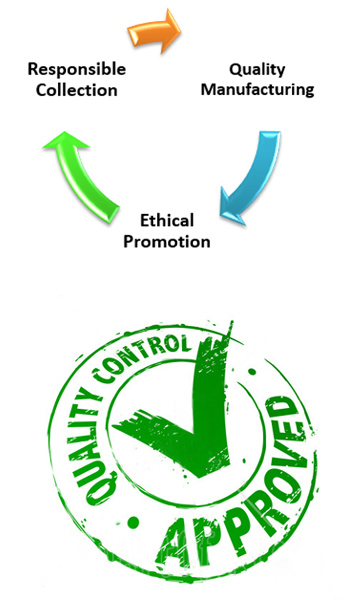 Manufacturing Facility
Redhill Herbals believes in ethical functioning from production to promotion. This is practiced in the form of Responsible Collection - Quality Manufacturing and Ethical Promotion.

It is equipped with state-of-the art production facility in the foothills of Himalayas with a capability to manufacture liquids, capsules and tablets.

The facility is G.M.P (Good Manufacturing Practices) Certified by the Department of Ayurvedic and Unani Services, Dehradun.

Redhill Herbals (P) Ltd is also an ISO 9001:2015 certified for Quality Management Systems.

Quality Control
Redhill Herbals adheres to very strict quality controls to bring only the best to its customers.
Raw Materials
The Raw Material extracts used for production confirms to QA SOP and are subjected to:
1. Toxicity;
2. Microbial; and
3. Heavy Metals Tests
Production
Production process is conducted as per 63-Point GMP Guidelines checklist as specified by W.H.O and Drug and Cosmetics Act
Finished Products
Finished products are again subjected to:
1. Toxicity;
2. Microbial; and
3. Heavy Metals Tests
Post Sale
Random sample checking initiated by QC team
All tests are conducted at two-tiered levels
1. RHPL Laboratory
2. The National Accreditation Board for Testing and Calibration (NABL) Accredited Laboratories