VIRILE
What is Virile?
Virile is a panacea for all men suffering from sexual and reproductive health problems. Its unique premium extract based formulation gives side-effect free stamina, vitality and endurance all day long.

What is the composition of Virile?
Virile is a research based herbal formulation specially developed using premium extracts of age-old traditional ingredients wellknown for their efficacy in improving male sexual and reproduction health problems.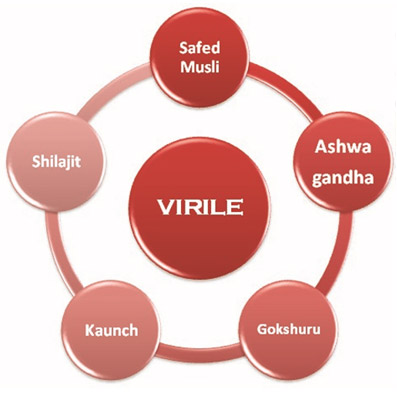 What is Virile beneficial for?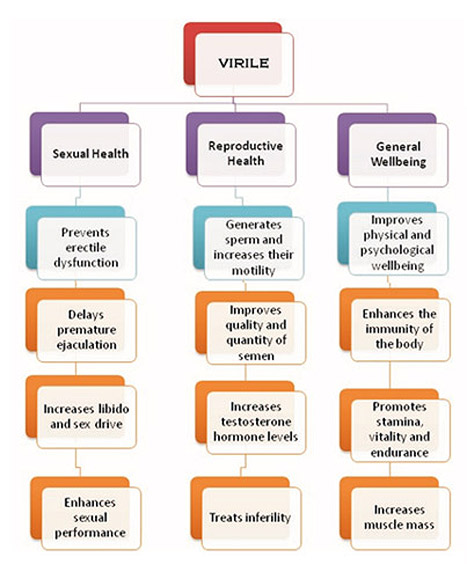 Virile is extremely beneficial for men for improving their sexual health, reproductive health and overall strength and well being.
Who can use Virile?
Virile is extremely beneficial for men suffering from the following disorders: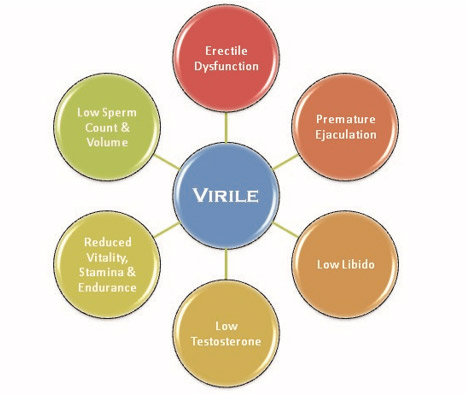 What is the dosage of Virile?
1-2 capsules twice daily after meals. At bedtime take Virile preferably with warm milk.
Contraindications
High Blood Pressure
Other Precautions
- Don't mix with other medication. Have a healthy gap.
- Don't have with stimulants like coffee